A key element in alcohol related injuries or death is the difference between what was reasonable under the circumstances to prevent improper alcohol service and what the alcoholic beverage retailer chose to do.
---
The construct of Responsible Alcohol Retailing blends Dram Shop and negligence statutes, case law, alcoholic beverage service laws and rules, reasonable standards of care, public policy requirements, individual and public safety risks, and prevailing industry practices. Maj. Mark Willingham, PhD's background, education, and experience position him as a national Dram Shop and Alcoholic Beverage Premises Liability expert qualified to proffer opinions to assist the Court understand evidence and establish causation in these matters.
In assisting the Court determine foreseeability and responsibility for an alcohol or security related harm, Maj. Mark Willingham seeks to determine whether the alcoholic beverage licensee, business or social host, or other alcohol provider acted reasonably under the circumstances, whether their actions or inaction was a causative or contributing factor in the alcohol related harm(s), and whether the provider violated law, rule, prevailing industry practices, or reasonable standards of care.
Dr. Mark Willingham's foundational experience, knowledge, and expertise is unique among those providing expert witness services in Dram Shop and Premises Liability matters.
---
Dr. Willingham's underage alcohol access prevention research, experience, and knowledge as well as prevention of alcohol service to intoxicated patrons, identification of and prevention of alcohol service to habitually addicted patrons, and prevention of security-related harms have resulted in his recognition as a national expert and certification to offer testimony in these and other areas pertaining to the alcoholic beverage industry.
Maj. Willingham has been called upon to assist the United States government, over thirty individual states, and organizations and retailers throughout the country through training, consulting, and technical assistance. His work has influenced public policy, generated awareness on these substantive issues, and has provided the basis for management and program decisions on both the National and State levels.
Dr. Mark Willingham served as a State Police Commander with the Florida Division of Alcoholic Beverages and Tobacco, retiring as a Sate Law Enforcement Major, and was responsible for law enforcement, regulation, licensing, and assistance to over half of the 70,000 alcoholic beverage and tobacco retailers in the state. During his tenure he conducted or supervised over 2,500 arrests, criminal prosecutions, and administrative charges for alcohol law and drug violations. Dr. Willingham served as a state hearing officer; served as Florida's Youth and Alcohol Program Administrator; Florida's Responsible Vendor Program Administrator in which he oversaw the content and delivery of responsible beverage service training programs; and the Enforcement Director for the Governor's tobacco-settlement funded Anti-Youth Tobacco Program.
---
Since his retirement from active Law Enforcement service Dr. Mark Willingham has been involved in over 500 Dram Shop or Premises Liability lawsuits in both state and federal courts.
---
Building on thirty years policing, regulating, licensing, and assisting the alcoholic beverage industry, Dr. Willingham served as the co-principal investigator of a foundational U.S. Government grant funded project to determine best practices in responsible alcohol retailing. This seminal work was the first research to establish the critical nature of alcoholic beverage management practices in responsible alcohol retailing. Dr. Willingham has continued this work with further research in on-premises best practices in responsible retailing; public policy issues in responsible alcohol retailing; co-use of energy drinks and alcohol on bartender and server recognition of patron intoxication; efficacy of hand-held preliminary breath test devices; and threshold levels of intoxication recognized by bartenders and alcohol servers. His PhD dissertation explored self-learning tools to improve alcoholic beverage server practices. Dr. Willingham served on the Public Health Police Committee of the National Alcoholic Beverage Control Association and regularly assists the Responsible Retailing Forum with research and training.
Dr. Willingham conducted international research in responsible alcohol retailing as a Fulbright Fellow in Police Studies where he examined European practices regulating and policing the alcoholic beverage industry. As the International President of the seventeen thousand member FBI National Academy Associates, Maj. Willingham traveled widely throughout the world examining alcoholic beverage law enforcement, regulation, and practices intended to reduce alcohol related harms arising from alcoholic beverage serving locations.
---
Dr. Willingham's national and international research informed the content of over 50 articles in state and national law enforcement journals and in four books on leadership, management, program development, and alcohol related issues. He has provided hundreds of presentations to law enforcement, community, and responsible retailing groups and associations.
---
Dr. Willingham's education uniquely positions him to serve as an Expert Witness and litigation consultant. Dr. Willingham earned his PhD in Business Administration with a specialization in Business, Corporate, and Campus Security focusing on responsible alcohol retailing practices. His academic research has addressed responsible alcohol retailing, premises security, as well as patron habituation and elements of patron intoxication. Dr. Willingham holds a master's degree in business and public administration, a bachelor's degree in Criminology, and is a certified public manager, all of which positions him to assess public policy and assist beverage retailers develop resiliency within their serving and business practices.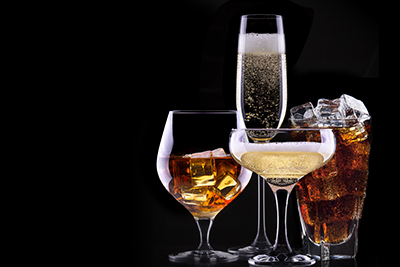 In additional to his work as a consultant for governments, alcoholic beverage retailers, communities, and universities, Dr. Mark Willingham has been consulted with or retained as an expert witness or litigation consultant in over 500 lawsuits since his retirement from the Florida Division of Alcoholic Beverages and Tobacco in 2003. During that time Dr. Willingham has been recognized as one of a few expert witnesses certified to opine about habitual addiction to alcoholic beverages; the singular factor in adult Dram Shop matters in Florida. He has also been certified to opine on behaviors associated with intoxication at various BAC levels, probable BAC levels based on alcohol consumption, and retrograde analysis establishing the probable BAC level of drinkers at the time of last drink service.
Most Dram Shop cases result from a motor vehicle crash. However, Dram Shop liability can be applied in many other situations including homicides, sexual assaults, slip and falls, and deaths from alcohol poisoning or nervous system shutdown. Dram shop theory can be applied to many atypical environments including cruise ships, international resorts, fraternities, sororities, and others.
While Dr. Willingham is available to consult on any matter involving alcohol related harms or issues related to beverage-licensed premises, he has focused his attention on matters related to Dram Shop matters involving provision of alcohol to persons under the lawful age resulting in alcohol related harms; service of alcohol to an adult leading to intoxication associated with an alcohol related harm; service of alcohol to a visibly or obviously intoxicated patron related to an alcohol related harms; service of alcohol to an habitually addicted patron leading to an alcohol related harm; and premises security.
While the majority of circumstances under which Dr. Willingham has assisted the Court relate to incidents involving a bar, restaurant, or convenience store, Dr. Willingham has litigation or consulting experience with:
---
Licensed beverage retailers including bars, restaurants, hotels, pool halls, bowling centers, resorts, private clubs, golf and country clubs, grocery stores, and convenience stores among others,
Fraternal lodges,
Fraternities, sororities, and university housing,
Mass seating facilities,
Cruise ships and waterside alcohol beverage service to private boaters,
International Resorts and facilities tied to US ownership or operation,
Social Host,
Business Host,
Office Parties and events,
And Tied House and other prohibited relationships between the retail, wholesale, and manufacturing tiers of the alcoholic beverage industry.
Dr. Willingham's customary service includes review and analysis of depositions, written materials, and other evidence at issue; provision of a written report if requested; testimony at deposition; site visits; and trial testimony. He is available for consultation at no cost to discuss the facts at issue and to provide information on responsible alcohol retailing practices, policies, training, and management related to the instant situation.